| | | | | | | | | |
| --- | --- | --- | --- | --- | --- | --- | --- | --- |
| Home | Balloon Rides | About Us | What to Expect | Pricing | Launch Sites | Photo Gallery | FAQs | Links |
Enjoy one of New York City, Philadelphia, Eastern Pennsylvania & Western New Jersey's premier hot air balloon experiences with
Sights Unseen Ballooning!
Birthdays, anniversaries, engagements, weddings, and holidays become unforgettable with a hot air balloon ride over the Lehigh Valley, Delaware River and
New Jersey farmland with Sights Unseen Ballooning.

We offer both champagne flights and tethered hot air balloon rides - so call or email us today!

Looking for that special romantic getaway? We make all the arrangements for your hot air adventure and can arrange your stay at an historic B&B!

Are you hosting a special party or charity event? A tethered hot air balloon ride could be the special attraction you need!


Gift certificates available as well!
Contact Us
610-923-7416
info@sightsunseenballooning.com
"We received this ride as an anniversary gift from our son. Can't say enough about how wonderful our pilot, Rick of Sights Unseen, and his crew were. We learned so much about balloon flying. The ride was amazing! We had perfect weather and the sites of the Lehigh Valley were breathtaking! Rick made the ride an event as he involved our entire family and friends is the preparation. Everyone loved it! We'd recommend him to everyone. Wish we could fly again soon! From lift off to the champagne toast, it truly was a day we'll remember for the rest of our lives!"
Gerry & Denis Burns - Easton, PA (Monday, July 09, 2012)
| | | | | | | | | |
| --- | --- | --- | --- | --- | --- | --- | --- | --- |
| Home | Balloon Rides | About Us | What to Expect | Pricing | Launch Sites | Photo Gallery | FAQs | Links |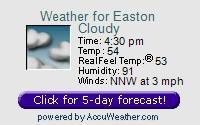 ©2014 Sights Unseen, all rights reserved